How To Network Effectively With Confidence - Feat. Scott Asai, Leadership Coach
We've all heard that saying "It's not about what you know, but WHO you know".
Everybody knows that networking is essential to cultivating opportunities in all aspects of life, including your career. However, making a new business or personal connection can be mentally taxing for many who aren't networking on a regular basis.
Scott Asai, owner of Leadership Muscle and Growing Forward, will lead the dive into how we can effectively network with confidence and feel like we're looking forward to the next event.
Event Schedule:
- (6:00-7:00pm) Check-In & Networking
- (7:00-7:25pm) How to network effectively with confidence (Presented by Scott Asai)
- (7:25-7:40pm) Guided networking session (Refreshments provided)
- (7:40-8:00pm) Speaker Q & A
- (8:00-8:30pm) Announcements and Wrap up
NAAAP-LA would also like to announce that this will be our first event where we will be fundraising to support the Boys & Girls Club of West San Gabriel Valley (WSGVBGC). Over the next several events, we will be asking for small monetary donations to help fund the amazing programs for the next generation of leaders at WSGVBGC.
Click HERE to learn more about our amazing community partner, WSGVBGC.
Parking:
There is parking available for the building which is accessible off Mariposa Avenue. The parking rate is a flat fee of $4 after 6pm. CASH OR CHECK ONLY.
From there, guests should take the parking elevator up to level 'P'. From the lobby, take the building elevators up to floor '14'. Street parking is also available.
**************************************************************************************************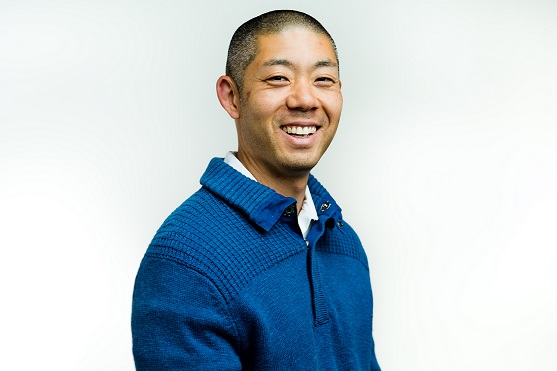 About Scott:
Scott Asai has been developing leaders for 20+ years with the following groups:
youth, sports, Millennials and companies.
As the owner of Leadership Muscle and Growing Forward he hosts a podcast
and monthly speaker series with General Assembly while coaching people by
leveraging their personal strengths: the most efficient way possible.
Scott's background includes: a B.A. in Psychology, M.A. in Organizational
Leadership, Certified Professional Coach & Certified Strengths Coach. His
latest book, The Startup Church: Reaching Millennials Where Faith Meets
Business, is available on Amazon.
In his free time he enjoys spending time with his family, working out and going
to Disneyland on a weekly basis.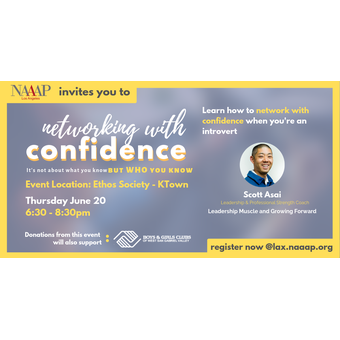 Ethos Society Koreatown, 3435 Wilshire Blvd 14th Floor, Los Angeles, CA 90010