Kickoff 2020 & Dim Sum **MEMBER + ONE GUEST ONLY**
Let's kick off the new year by meeting friends who are serious about leadership and Dim Sum!
This is the perfect opportunity to meet your fellow NAAAP members and to hear about what events and new perks are in store for NAAAP members in 2020.
While this is a member exclusive event, our members are invited to bring one non member guest. (i.e. If members get FREE entry, your one guest will too!)
This is a NEW membership benefit applicable to ALL NAAAP-LA events going forward!
Please NO WALK-INs.
Must RSVP by Friday January 17th 2020 to attend.
The restaurant is located on the 2nd floor above 24HR Fitness on the north side of the plaza adjacent to the 10 FWY.
As you walk into the restaurant and past the hostess, look out for our NAAAP banner. We plan to have two tables available to us.

The final bill will be split evenly amongst everybody at each table regardless of how much you eat or when you arrive or if you need to leave early.
- Please bring cash or credit card.
-You may also Venmo or Paypal. Payment instructions will be provided on the day of.
Parking: Free underground garage parking is available.
We look forward to kicking off the new year with you!
Any questions? Contact [email protected]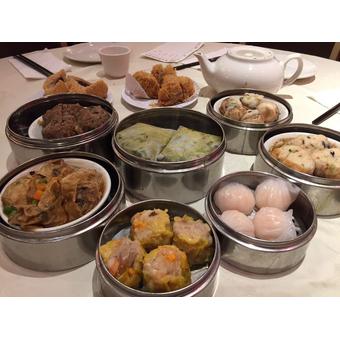 500 N Atlantic Blvd, Monterey Park, CA 91754, USA