Leading With EQ. Do You Have It? Presented by Scott Asai
Registration for this event has passed
People are hired for their hard skills, but can lose a job for a lack of soft skills. In today's world, this can make or break your career.
About this Event
Join us for another exciting NAAAP-LA event as our keynote speaker emphasizes on the importance of having sound soft skills (emotional intelligence or EQ) not only for your career, but in life; skills such as communication, interviewing, knowing personal boundaries, body language, empathy, self-awareness, etc.
How well do you balance your professional and your personal life?
Does one take precedence over another?
To kickoff 2020 and set our intentions for the year ahead, we will be reflecting on these types of important questions so that you may bring clarity to your life fulfillment.
**Refreshments Will Be Provided**
Event Schedule:
- (6:00-7:00pm) Check-In & Networking
- (7:00-7:40pm) Leading With EQ. Do You Have It? (Presented by Scott Asai)
- (7:40-8:00pm) Speaker Q & A
- (8:00-8:30pm) Announcements and Wrap up
Parking:
General Assembly (GA) is located in Brunswig Square. Lower level parking is available for $5 (After 4pm). Joe's Parking Garage is next door, and is also available to park for $5 (After 4pm). When entering the Brunswig Square, take the elevator to the 4th floor.
About Scott:
Scott Asai has been developing leaders for 20+ years with the following groups:youth, sports, Millennials and companies.As the owner of Leadership Muscle and Growing Forward he hosts a podcastand monthly speaker series with General Assembly while coaching people byleveraging their personal strengths: the most efficient way possible.Scott's background includes: a B.A. in Psychology, M.A. in OrganizationalLeadership, Certified Professional Coach & Certified Strengths Coach. Hislatest book, The Startup Church: Reaching Millennials Where Faith MeetsBusiness, is available on Amazon. In his free time he enjoys spending time with his family, working out and going to Disneyland on a weekly basis.
Click Here For An Intro To Scott: https://youtu.be/6fSFRXl8sqA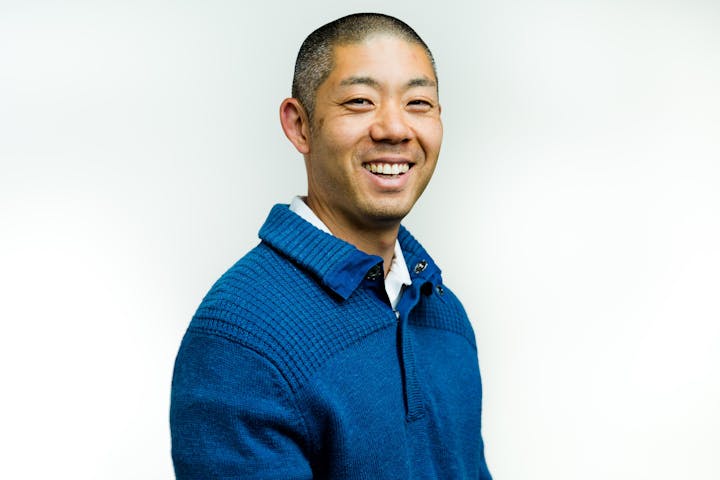 General Assembly DTLA: 360 E 2nd St #400, Los Angeles, CA 90012, USA