Next Level Leadership: Understanding Asian Cultural Biases and its Negative Impact - Presented by GiANT. Sponsored by US Bank
Registration for this event has passed
In partnership with GiANT Worldwide, Next Level Leadership is NAAAP LA's newest leadership development program. It encompasses a series of fun and interactive workshops aimed at building forward momentum into your professional relationships.
Schedule:
7:00 PM - 7:30 PM
- Networking & Check-In
7:30 PM - 8:30 PM
- Understanding Asian Cultural Biases and its Negative Impact - Presented by GiANT Worldwide
8:30 PM - 9:00 PM
- Q&A + Closure
**Refreshments will be provided**
FREE parking at the US Bank branch on Colorado Blvd and Oak Knoll Ave is available 1 block away from where we will be meeting. Uber/Lyft is encouraged as street parking is limited.
Understanding Asian Cultural Biases and its Negative Impact:
This introductory workshop delves deeper into our Asian heritage, shedding light and self awareness with insight into how our upbringing has affected how we handle ourselves and react to surroundings. Sharing practical and proven tools used by over 300 Asian American leaders in organizations like Google, Dropbox, Movember, various startups, and small businesses, you will have the ability to start unlocking your biases, and seeing how you create your bamboo ceiling professionally and personally. Stop guessing why your relationships don't work out as hoped, and start building forward momentum in your relationships using influence.
About the speaker: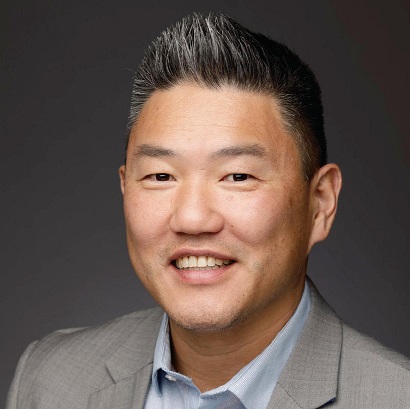 Jim Lee is a senior consultant with GiANT Worldwide. Jim's leadership experience emerged from traditional large corporate top down management. During the 11 years working for several Fortune 10 telecommunications companies, Jim strove to bring out the best in his teams through empowerment. In 2009, Jim accepted the role as VP of sales and operations for an energy performance general contracting firm, building a culture of employees who valued relational harmony as the foundation of achievement. After 8 years of tremendous growth, Jim hired himself out of the company to pursue his dreams of being an entrepreneur of healthy leadership. Today he serves as the trusted advisor for executive leaders, business owners, and managers looking to build success through influence and engagement.
Thank You to our sponsor::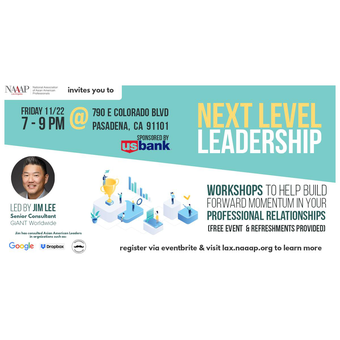 US Bank: 790 E Colorado Blvd, Pasadena, CA 91101, USA